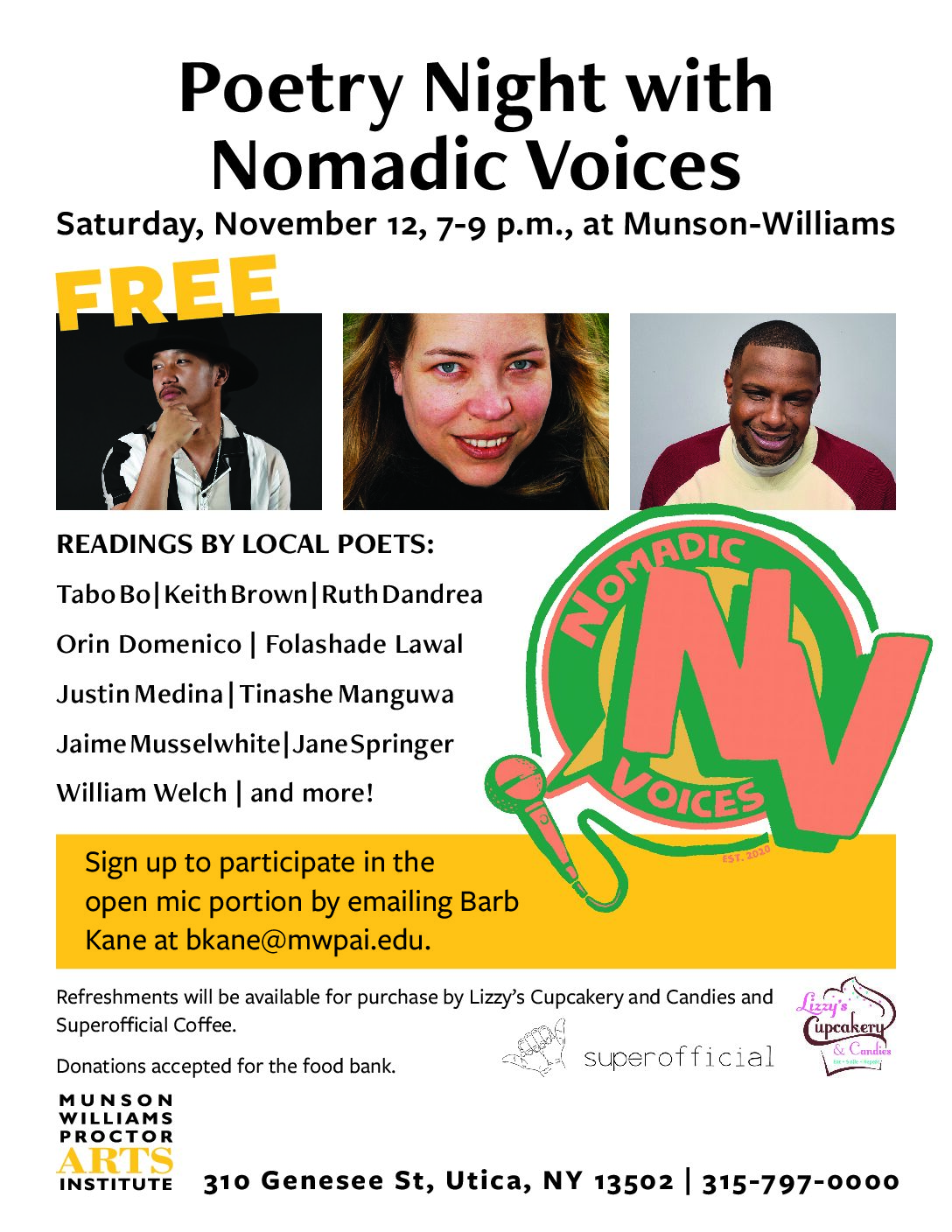 Poetry Night at Munson Williams
I'm so excited to announce that we (Nomadic Voices) are collaborating with Munson William to host a poetry open mic night at the muse sun on Saturday, November 12th from 7pm to 9pm.
Here's what to expect. We will be having different sets of poetic styles ranging from traditional poets, spoken word poets, and even Rapper/ HipHop based poets. We want to showcase and empower the movement of poetry and self-expression in the Utica Area. We have a set amount of poets already lined up but we will also be having an open mic night portion.
If you are interested please feel free to reach out to Barb Kane @[email protected].
The best part is?? It's a free event for the community. So come by even if you're not a poet or performing!!